ADAC Campingführer, PiNCAMP Highlights, ADAC Camping- und Stellplatzatlas
The ADAC Camping Guide is the undisputed market leader in bookstores. With "PiNCAMP Highlights", we present a new, inspiring format that emotionally appeals to a modern target group. The ADAC Camping- und Stellplatzatlas is an indispensable companion for anyone travelling with caravans or motorhomes as well as camping.
Discover our print products: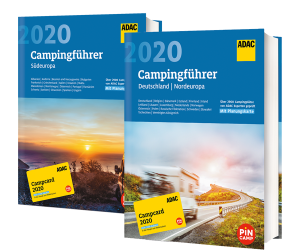 ADAC Campingführer
The ADAC Campingführer (Camping Guide), since many years the main guide for
enthusiastic campers and caravanners in Germany, will be renewed in 2021. A
fresh layout and new inspiring content will significantly improve the reader
experience and carefully modernise this classic guide.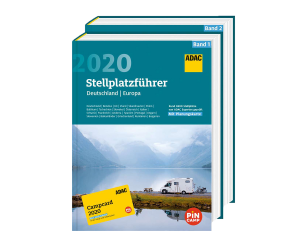 ADAC Stellplatzführer
The ADAC Stellplatzführer (Pitch Guide) is the ideal channel to reach the travelling target group, featuring more than 6,700 pitches in 37 European
countries. A big assistance to all mobile home owners is the ADAC Classification and the free ADAC Campcard.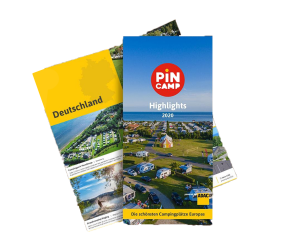 PiNCAMP Highlights
"PiNCAMP Highlights" presents a limited number of campsites with a large-size
image and an engaging short description. The page reference inside the ADAC
Campingführer and the PiNCAMP website connect the reader to additional
information.