With PiNCAMP we have created a new, modern camping platform.
PiNCAMP.de is the reliable camping platform with performance guarantee, while PiNCAMP.ch is specifically tailored to Swiss campers. The ADAC Camping- und Stellplatzführer App remains the best-selling European camping app.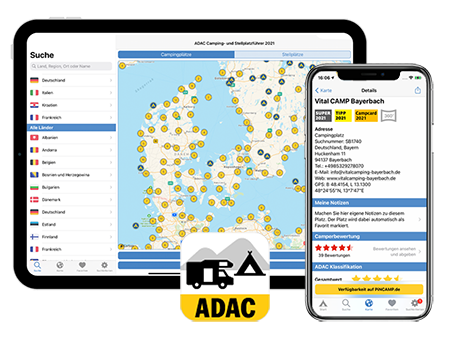 ADAC Camping App
The ADAC Camping- und Stellplatz app is number 1 in the Apple and Google app stores. With 2.1 million visits and 5.9 million views of campsite profiles, the app thus offers an extremely high reach.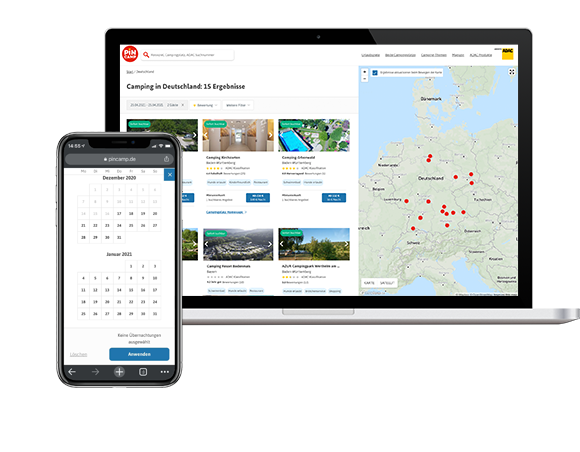 PiNCAMP Online Booking:
By offering direct bookability on PiNCAMP, you get more visibility and more guests for your campsite.