With PiNCAMP we have created a new, modern camping platform.
On pincamp.de, the power of the ADAC brand is combined with the agility of a startup. As a further step to position ourselves as a leading multimedia provider in the European camping industry, the online camping portal "PiNCAMP powered by TCS" was launched in 2020 at pincamp.ch in cooperation with the Swiss Mobility Club.
Benefit from attractive marketing packages for your campsite on both portals!
ADAC Camping GmbH is also successfully represented in the app store: The ADAC Camping- und Stellplatzführer app remains the standard as the best-selling camping app in Europe.
Discover all the options for placing your campsite.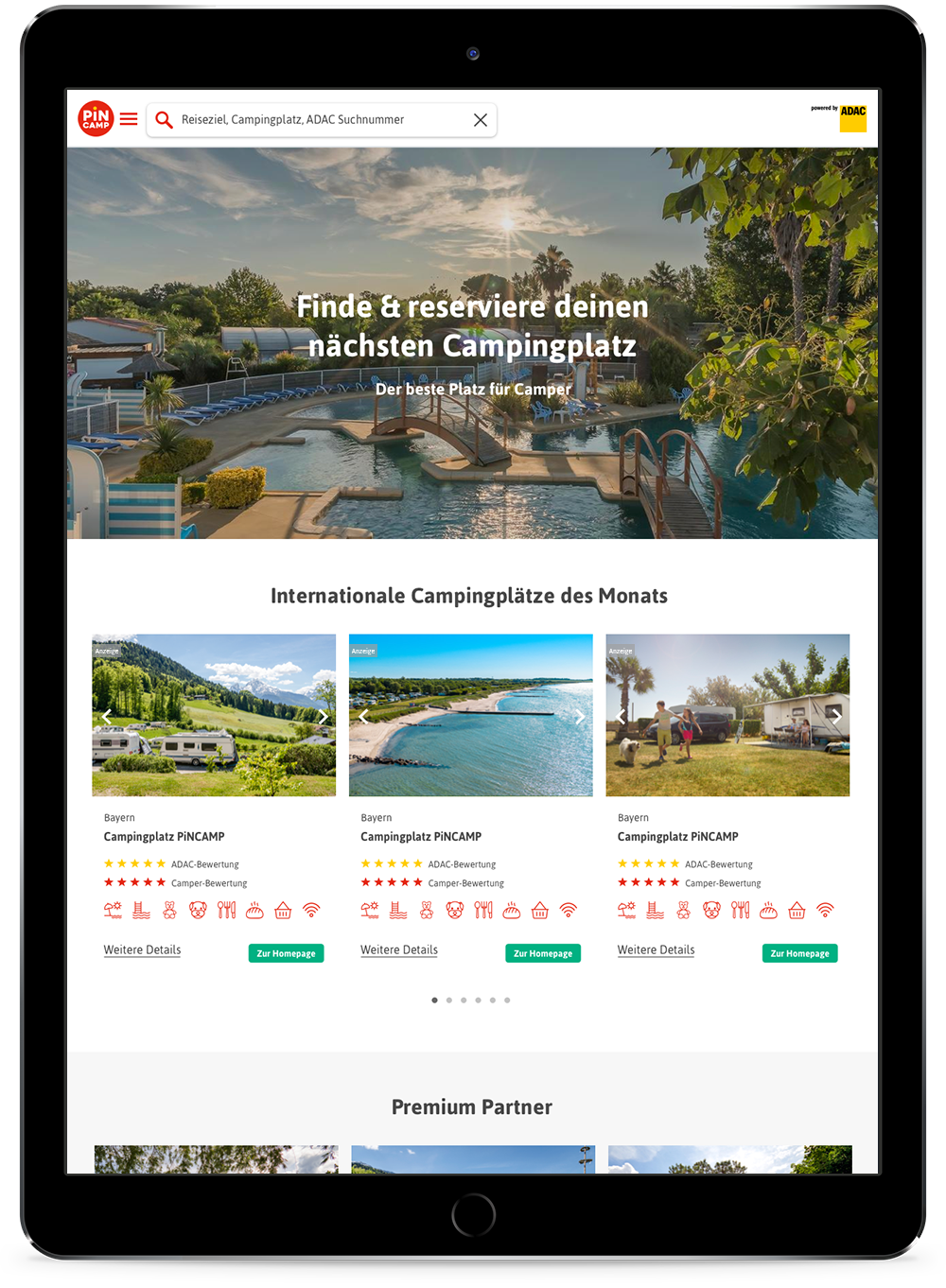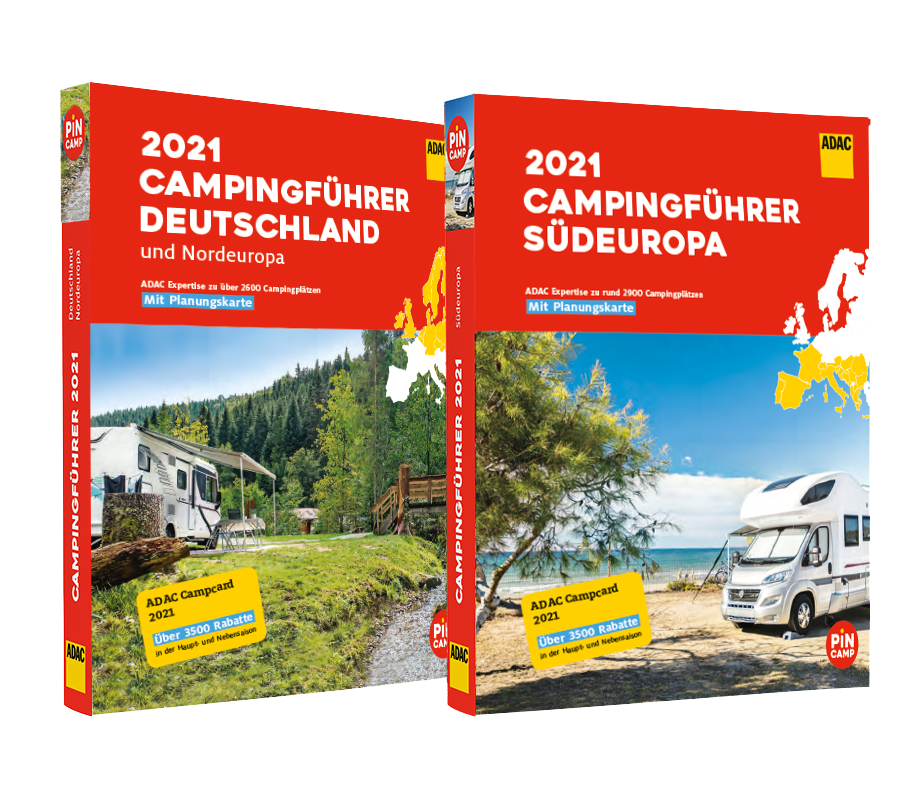 Innovation instead of standstill: The ADAC Campingführer (Camping Guide), since many years the main guide for
enthusiastic campers and caravanners in Germany, will be renewed in 2021 and relaunched with a major marketing campaign. A fresh layout and inspirational content will significantly improve the reader experience and carefully modernize the classic guide.
"The corona crisis has hit all of us very
hard in the shortest time. It is now more important than ever to keep working together and find solutions that open up new perspectives for the future. In order to increase your visibility as much as possible for the very important 2021 season and preserve your liquidity at the same time, we have combined several measures."